Just thought I would post an update on our post and new threads starts, and the upward trend continues!!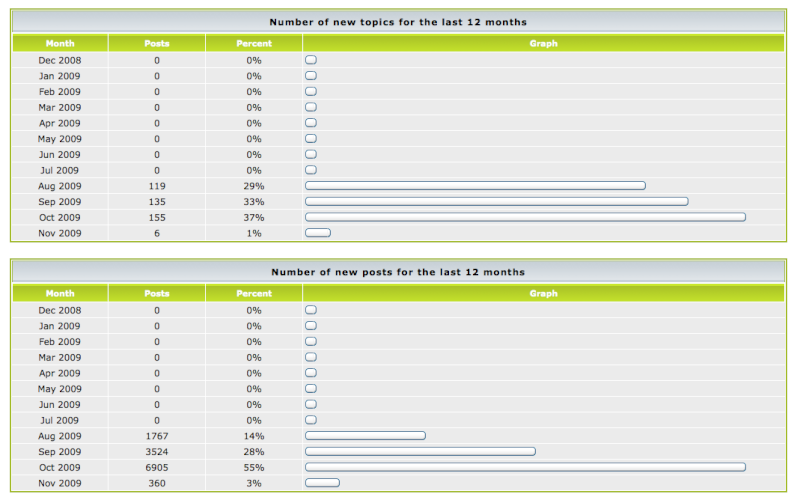 A big thank you to everyone!!
The new user stats are steady, 8 last month compared to 11 the previous month. But hopefully the articles in Modern Mini and some other news to be announced soon with help us attract new members. Plus these winter months probably aren't the best for attracting people through runs and meets.
However we have an extremely healthy base of members, and I'm sure we will continue to naturally grow, especially with everyone helping, as you are, to promote the club and come up with new ideas to attract members.
Thanks again,
James.
_________________

Cuddle Monkey- Jack the Black Cooper - 121.8bhp - CB001 - SnM001.5
http://www.jamesaustin.tumblr.com
And Daddy to William