From one of my previous posts ....
Ok here you go
Zymol Lehm Clay Bar & Clay Lube : £46 - Very Good - name speaks for itself - what i am currently using
then Zymol HD cleanse after
http://www.monzacarcare.com/products/?category_id=&search_mode=view_item&product_id=1847&start=0&search_term=clay
Sonus SFX Ultra Fine Clay Bar : Around £16-£18 for X2 Bars in a Box - again very good bars - dont use their clay lube bit watery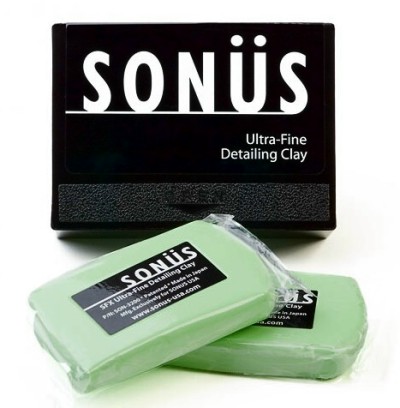 http://images.google.co.uk/imgres?imgurl=http://www.i4detailing.co.uk/acatalog/sonus-clay-bar-kit.jpg&imgrefurl=http://www.i4detailing.co.uk/acatalog/Meguiars_Super_Degreaser_1.html&usg=__qrQplRTRKZB6FhKanKYAHNrYjFg=&h=300&w=200&sz=10&hl=en&start=5&um=1&itbs=1&tbnid=p6T9HaB_q7xQeM:&tbnh=116&tbnw=77&prev=/images%3Fq%3Dsonus%2Bclay%2Bbar%26um%3D1%26hl%3Den%26client%3Dsafari%26sa%3DN%26rls%3Den%26tbs%3Disch:1
Chemical Guys Clay Bar Surface cleaner kit : £22 - Chemical Guys is always great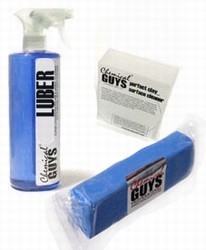 http://www.chemicalguysuk.com/Clay_Bar_Paint_and_Overspray_Cleaner_Kit_p/clylight.htm
DoDo Juice Range : Supernatural Clay X3 Bars, DoDo Gentle Grey and the Best Clay Lube EVER !!!! DoDo Juice Born Slippy !!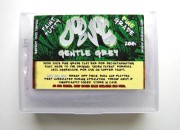 http://www.carnaubawaxshop.co.uk/shop/index.php?view=brand&brand_id=2
ONLY use fine grade if you are polishing by hand as Meduim-Hard is for Professional detailers really that machine polish after and you can easily C**K up your paint a good'n if its not used properly
and REMEMBER : LUBE LUBE and LUBE - you cant over lube - Lots of lube = NO MARRING on paintwork