It's the Mini that thinks it's a snowboard.
A daredevil duo have created the ultimate set of wheels for thrillseekers - a car designed to drive on ski slopes.
The incredible motor can jump a 30 metre road gap, plough down a snow-covered flight of stairs and even negotiate a rail slide.
Driver and inventor Guerlain Chicherit, 32, decided to create the car after being town between his two passions - rally driving and skiing.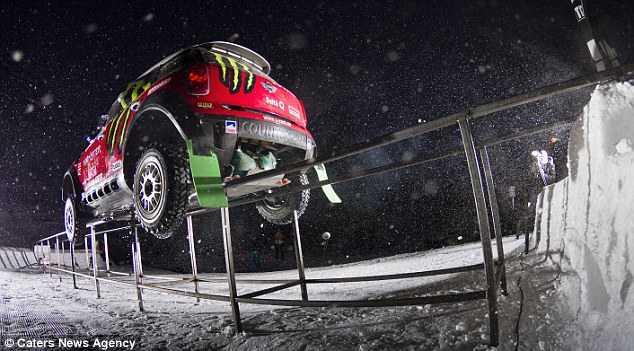 Read more: http://www.dailymail.co.uk/news/article-1392712/Taking-piste-car-drive-ski-slopes.html#ixzz1O3f9GRlt